MHS Fall Conference
October 6-8, 2017
Petoskey, Michigan
"Hemingway: The End of Youth"
After graduating from high school in Oak Park, IL, Hemingway left the culturally rich environment of life there and the freedom of summers in Northern Michigan when he moved to Kansas City to become a journalist for The Kansas City Star. From there he joined the Red Cross as an ambulance driver in Italy during WWI, and finally he returned to Petoskey as a wounded and decorated war veteran. At that point, he was no longer just a young boy enjoying carefree summers.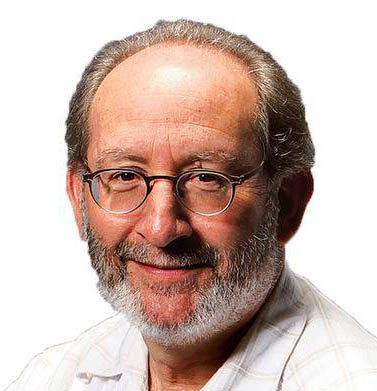 Our keynote speaker this year will be Steve Paul, the author and editor of several books. His newest, Hemingway at Eighteen: The Pivotal Year that Launched an American Legend, will be published this fall. He recently retired from the editorial board of The Kansas City Star after 41 years of service there. Starting out on the city desk, he was a longtime arts and culture editor, book critic, special assignment writer, projects editor and writer, mentor and coach to young writers and teachers, and producer of high-profile feature stories on culture, music, architecture, books, people and the city, and co-owner of a bookstore. Today he writes and edits at will.
This year our conference headquarters will be The Terrace Inn in the Northern Michigan Chautauqua community of Bay View. Bay View was founded on the shores of Lake Michigan in 1875 and has maintained its historic buildings, homes and charm. Hemingway was very familiar with the Bay View community when he lived in Petoskey for that last time. We will tour some of the old Victorian buildings and cottages, exploring their architecture and learning the history of the community. There is a plan for a special event on Sunday afternoon with attendees re-creating an infamous party that Hemingway attended in one of the Bay View cottages.
All rooms at The Terrace Inn are blocked for our conference, so reservations must be made by calling 231-347-2410 or emailing info@theterraceinn.com, mentioning your reservation is for the Michigan Hemingway Society conference. Very reasonable room rates range from $129 to $189 (plus 5% hotel tax.) There is a special discounted rate of $99 for your room on the Thursday night prior to, or the Sunday night following, the conference. Call early to assure your reservation for one of the 38 quaint rooms available in this hotel that was built in 1910.
If you are not a member of the Michigan Hemingway Society for the 2017 calendar year you may join online now and your conference fee will be reduced by $40. Online Conference Registration is now available.
A student scholarship is available to help pay for expenses to attend the MHS conference, see details at the Coté Scholarship webpage.
We hope to see you Up North in October for an informative and enjoyable weekend with friends who share an interest in Hemingway and in the environment that so significantly influenced him and his writings.
---
Recent Hemingway News:

---
Ernest Hemingway, A Life in Michigan (DVD)
A limited number of these DVD's are still available. The DVD includes Michigan sites of his stories and life, interviews of scholars and family as well as many historical photos. Created by Central Michigan University, Michigan Council for the Humanities, and the Michigan Hemingway Society (a CMU/WCMU-TV/PBS production). You may safely order online now with PayPal or a credit card:
Or, send $25 (includes shipping and handling) to: Michigan Hemingway Society, PO Box 922, Petoskey, MI 49770
---
Postal Mailing List
Contact us at Michigan Hemingway Society, PO Box 922, Petoskey, MI 49770 or email info@michiganhemingwaysociety.org if you wish to add or correct your mailing address or be removed from the postal mailing list.
---
Subscribe to our email list
---
Hemingway List-Serv
The listserv Heming-L@mtu.edu is an email discussion list which anyone with an interest in the life and/or creative works of Ernest Miller Hemingway is invited to join. The list-serve, hosted by Michigan Tech and Board Member Jack Jobst, may be used by any listserv member to offer questions, make announcements, or to initiate discussions.
To join the listserv, send an email to heming-L+subscribe@mtu.edu. No additional information is needed in your email.
Should you wish to stop your subscription, send an email to heming-L+unsubscribe@mtu.edu. No additional information is needed in your email. Note that the email address you use to stop your subscription must be the email address that you wish to drop.
---